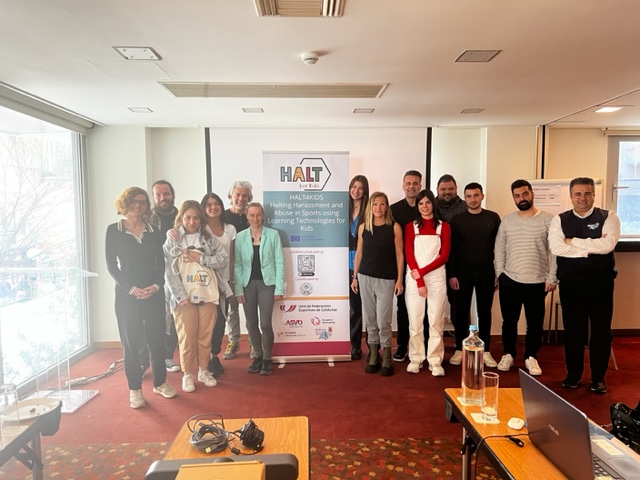 A new kick-off meeting took place in Thessaloniki, hosted by the AUTH University of Thessaloniki, with all the project partners present, this time because a national strike in Greece cancelled the partners' flights, in particular the MSV staff represented by the project manager Spartaco Grieco and the researcher Anda Paegle.
WP2/WP3 were presented with reference to the development of Need Analysis based on surveys in "Focus Group" mode which will serve to develop awareness on harassment and abuse in sport among athletes (ages 5-12), academic experts and sports stakeholders, to support sportspeople to (a) recognize and (b) avoid harassment and abuse by designing and creating digital tools and educational materials for child athletes.
There are several initiatives to be developed and the MSV, thanks to the national campaign 2Beat the silence" will be able to disseminate these initiatives to increase knowledge of the phenomenon, especially in women's basketball where several worrying episodes have recently been reported between coaches and young athletes.
Community of practice for awareness and knowledge of harassment and abuse in child athletes among athletes, academic experts and sports industry stakeholders.
HALT4Kids could be considered the successor of the HALT project http://halt.phed.auth.gr/ which will be completed at the end of 2021