The 3rd newsletter (Italian version) of ActivU project has been published.
ActivU aims to increase awareness and behavioural change in former active citizens with and without disabilities toward a healthy active lifestyle through enrichment of counselling and prescription procedures to effective use of physical activity and other health behaviours.
This is a Collaborative Partnership within Erasmus+ Sport Action in which MSV is the Italian full partner.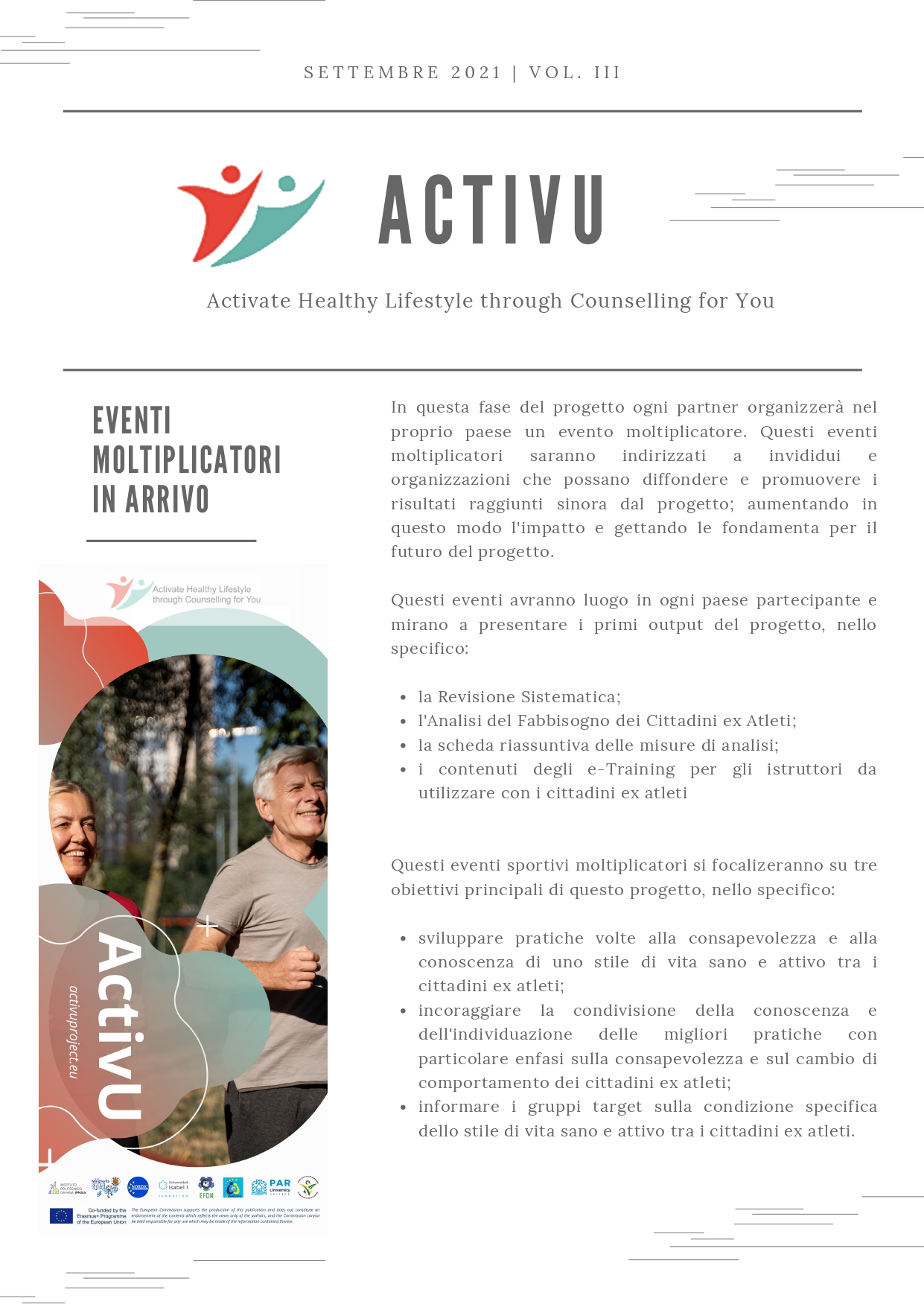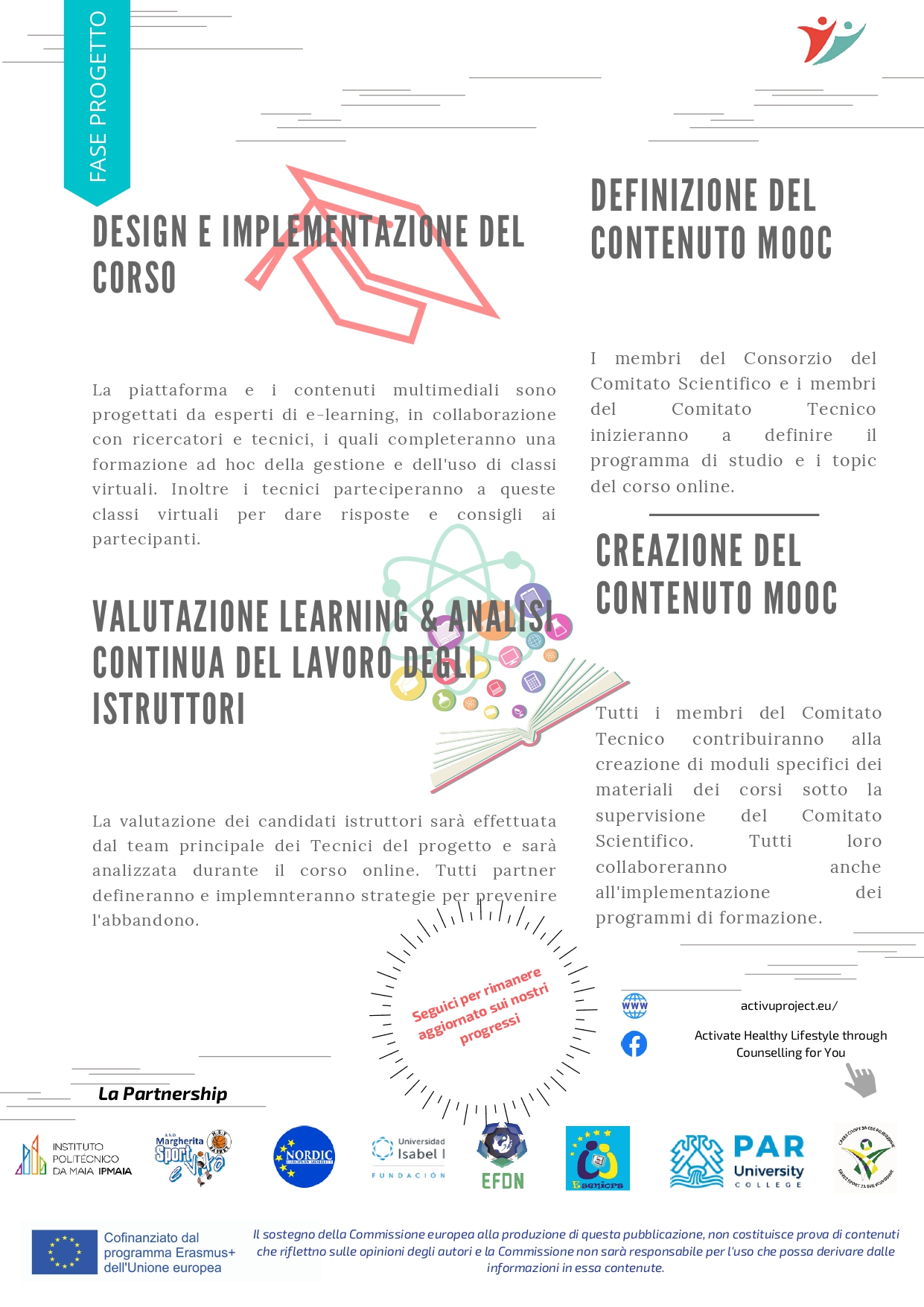 Link to the official website of ActivU: http://activuproject.eu/